Vous avez sélectionné
HTC Desire 610
Sélectionnez un autre appareil
HTC
Desire 610
Mms
Envoi d'une message mms
Go to the Start screen.
Choose the menu symbol.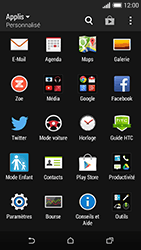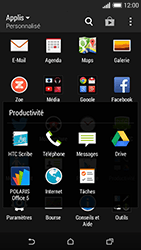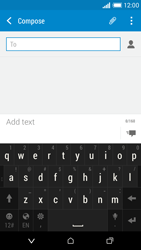 Choose To and enter a phone number or, in this case, choose the contact symbol.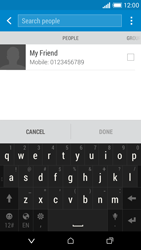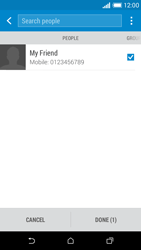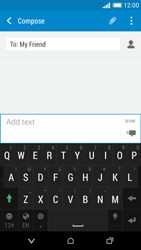 Choose the options symbol.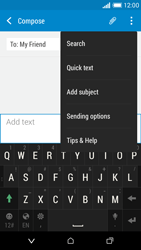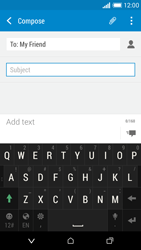 Choose Subject and enter a subject.
Choose Add text and enter a message.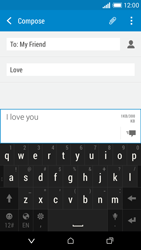 Choose the paperclip symbol.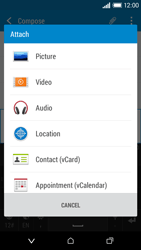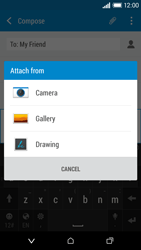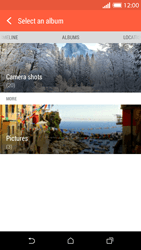 Scroll to the right.
Choose a folder.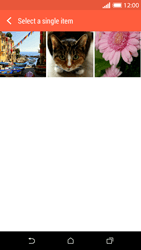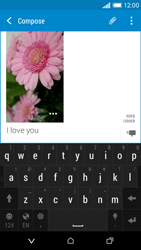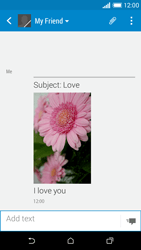 The mms has been sent.
Return to the Start screen.
Ecran principal.
Le mms n'a pas été envoyé ? Accédez à la configuration manuelle pour vérifier la configuration.